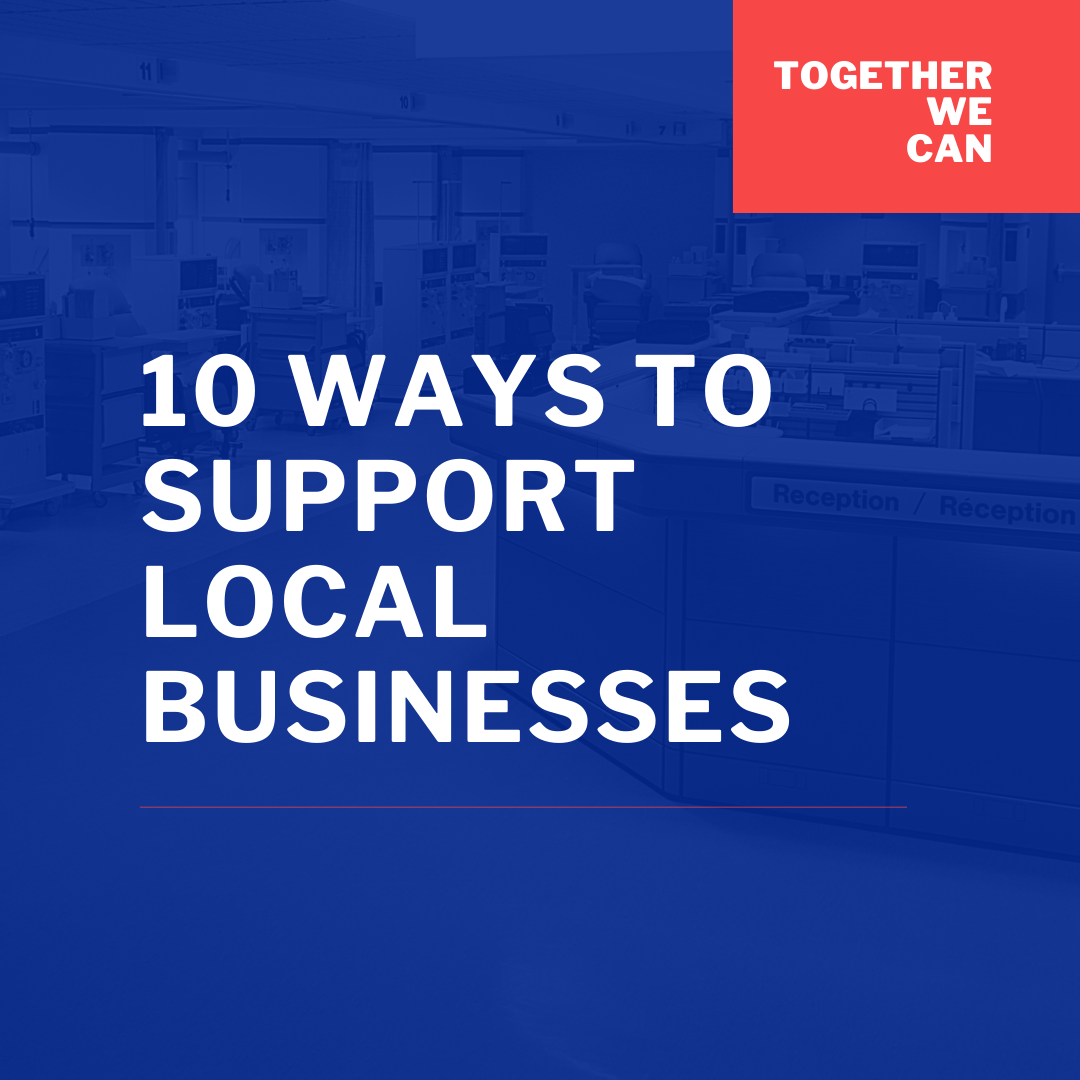 10 Ways you can Support Local Businesses during COVID-19
Shop online – Many businesses already have an online presence whether that is a full-blown website or through social media. Look them up! See what they are offering and make your purchases without leaving the safety of your home.
Purchase Gift Cards – Not sure what you want yet or need to see something in person before purchase? Grab a gift card or two. They can use the money now and you can save a step later.
Order take-out or delivery – This one is a no brainer. You can enjoy many of the same meals from your favorite restaurants from the comfort of your own home.
Call ahead – Many businesses are offering curbside pickup including nurseries, produce stands and restaurants. Call ahead and let them know when you will arrive for quick and easy service.
Avoid Paying with Cash – This is a simple way to avoid unnecessary contact for both you and the employee. Paying by credit, debit or especially contactless cards is a great way to avoid touching keypads and handling cash and coins.
Utilize Social Media – If you have had a good experience purchasing from a local business recently, let your followers know! Tag the business and show off your new merchandise, it may inspire someone else to look them up.
Leave a Positive Review – Much like your social media praises on social media, a positive Google review will encourage others to browse their website and hopefully make a purchase.
Check with your Local Chamber – Many Chambers of Commerce are in full swing helping their business communities stay top of mind. Use the hashtag they are promoting or call and see what their best tips are for helping small businesses in your unique community.
Be Understanding – As we have heard many times, these are unprecedented times. Some businesses have closed their doors for now but plan to reopen or they are limiting their services temporarily. Understand that each business is doing what it feels is best to make it through this pandemic.
Stay Home – This goes without saying but can be a big help to us all. If you are feeling ill, stay at home! We all want things to begin to go back to normal and that means doing our part to stop the spread of COVID-19.